×
Drodzy Klienci,
W trosce o zdrowie, aby nasze spotkania były komfortowe i bezpieczne wprowadziliśmy
w biurach sprzedaży dodatkowe środki ostrożności zgodnie z zaleceniami GIS.
Nasi doradcy pozostają w pełni dyspozycyjni i dostosują formę kontaktu do Państwa oczekiwań oraz potrzeb.
Zachęcamy Państwa do korzystania z kontaktu on-line bez wychodzenia z domu.
Nasze biura sprzedaży czynne są w godzinach:
Poniedziałek – Piątek 09:00 – 19:00
Sobota 10:00 – 16:00

Życzymy Państwu dużo zdrowia!
Find your best offer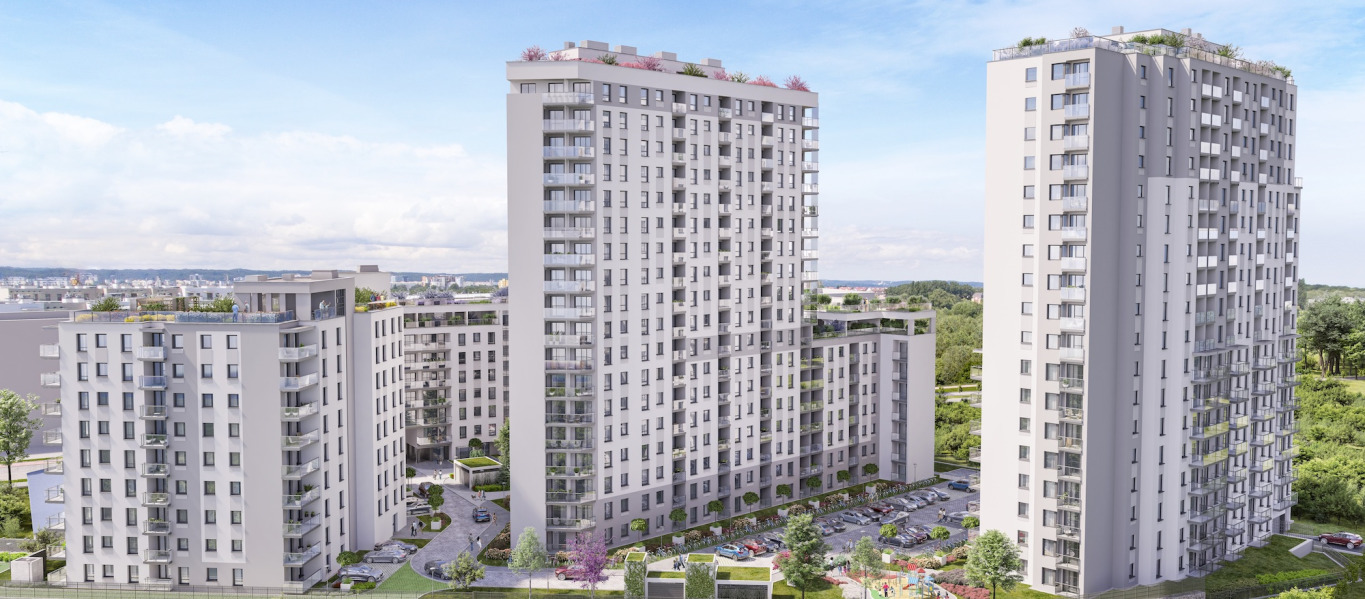 Location:

Gdańsk, Starowiejska St. Show on map

Time limit for completion:

investment in progress

Horizon Estate is a complex of buildings located at Starowiejska Street

The buildings will comprise of 1-2-3-4 room flats ranging from 26 to 98 m2

See flats

Garage halls are planned under each of the buildings, while the ground floors will accommodate service premises with areas ranging from 26 to approx. 100 m2.

The buildings vary in height from seven to eighteen storeys, with a common green recreation area on the roof of each building.
Location, use of the latest technology, use of fine finishing materials inside and outside the buildings, original design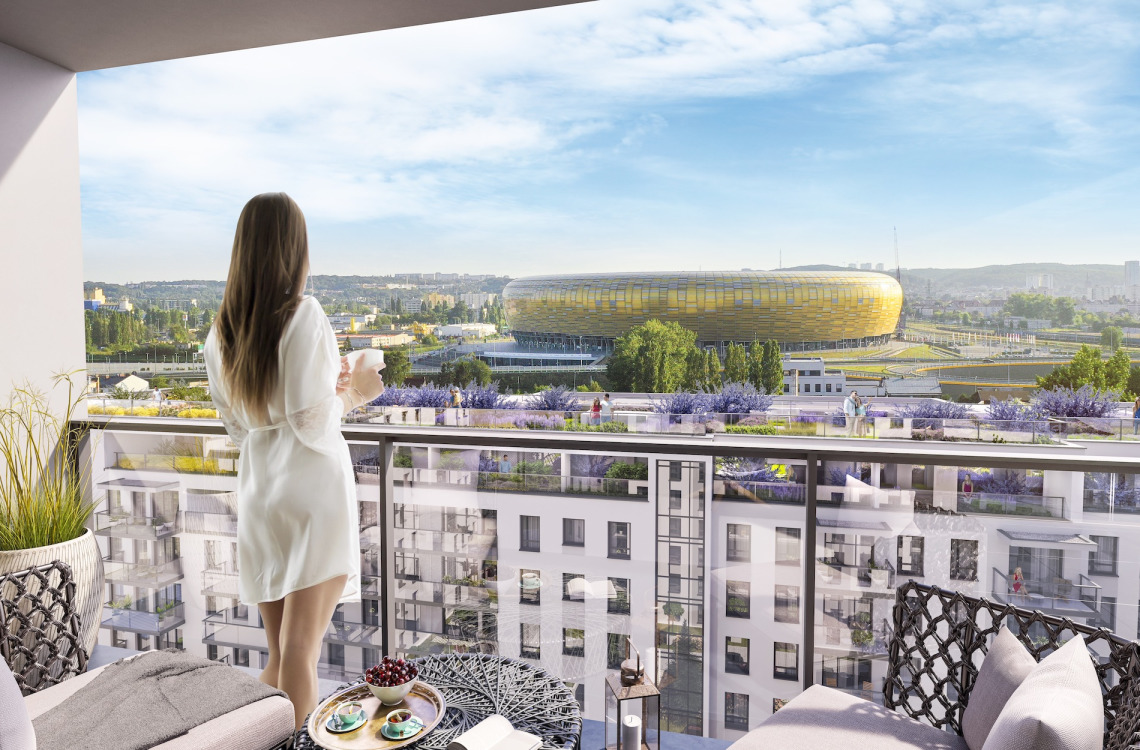 Available flats
Rooms number
49

2-room

15

3-room

33

4-room
Flat area
24

to 50 m&sup2

27

50-60 m&sup2

18

60-70 m&sup2

28

from 70 m&sup2
What distinguishes us?
Location

Letnica is an ideal place to both live and spend leisure time. The proximity of the beach, parks and numerous cycle paths will encourage strolls, cycling and sporting activities. It is one of the better connected districts of Gdansk.

Project

A complex of five buildings located on Starowiejska Street. The buildings vary in height from six to seventeen storeys, with a common green recreation area on the roof of each building.

Excellent standard

You will find in our offer a wide selection of flats with functional layouts and enhanced standard. Each of the flats will have a balcony, loggia or terrace with lighting installed.

District

Letnica is the smallest district of Gdansk, which is growing very rapidly. In 2012, the Energa Gdańsk Stadium was built, considered one of the most interesting football stadiums in the world.
The visualizations, animations, and building models found on the jwc.pl website are for the purpose of general presentation and do not constitute an offer in the understanding of the Polish Civil Code. The look of the buildings and terrain arrangement nearby are subject to change during the construction process. Any and all information and data found on this website is subject to copyright protection pursuant to the Polish Copyright and Related Rights Act of February 4, 1994 (Journal of Law 2006, no. 90, item 631 as amended). The utilization of any data or materials from this website for any purpose whatsoever is subject to written permission of J.W. Construction Holding S.A. at all times. If the above-mentioned materials are needed, please contact us at: marketing@jwc.pl