Find your best offer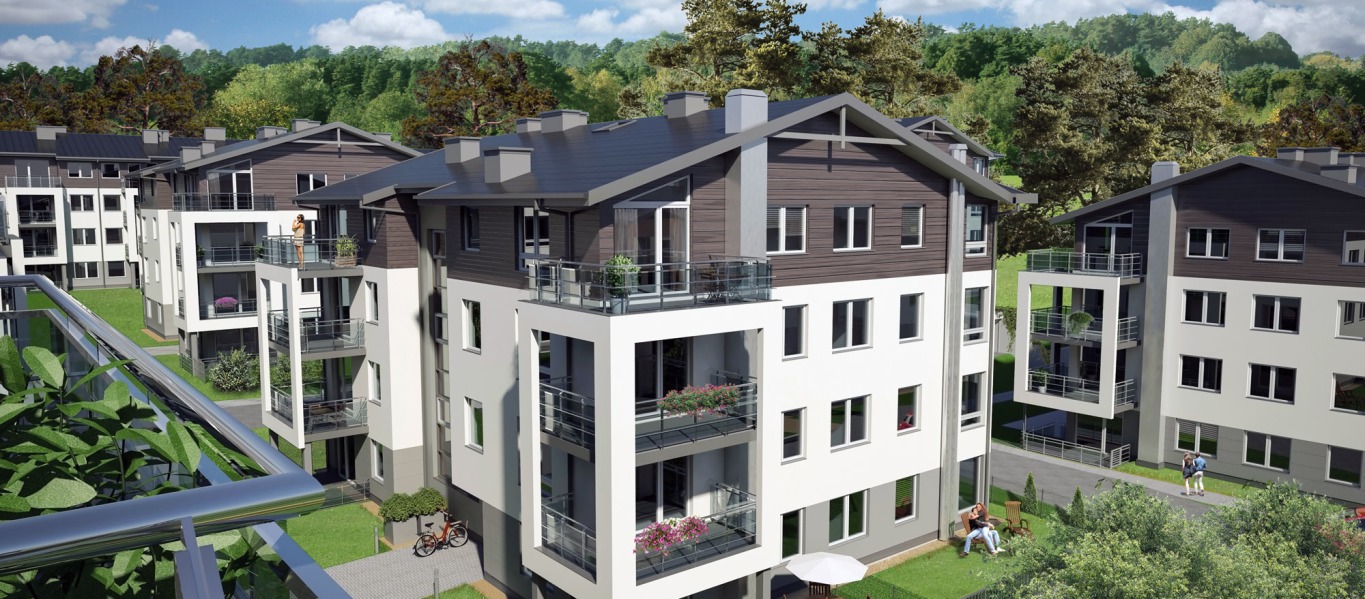 Location:

Gdynia, Mały Kack Show on map

Time limit for completion:

Year 2017

Company ideally situated among green areas with alleys, playing ground, and a place meant for relaxation and fitness

Stage I encompasses 6 4-story buildings with garage halls in which technical rooms and storerooms are located.

Gdynia's Bernadowo is a part of the Mały Kack district's excellent communication to the entire Trójmiasto (Gdańsk, Gdynia, Sopot).

BERNADOWO PARK is a community properly and discretely secured with fencing, video security surveillance and 24h security.
What makes us unique?
Concept

Bernadowo Park means modernity and respect towards the surrounding nature.

Architecture

Elegant and low architecture, slanted roofs on the buildings, functionally designed floorplans, and interesting arrangement of common parts.

Family attractions

In the territory of the community there are numerous recreational and relaxation functions, such as a community park with alleys and benches, an outdoor gym and a playing ground. Also a football pitch and a marvelous creek will be created.

Close proximity to nature

Immediate proximity of a beautiful and fragrant forest creates possibilities to spend leisure time in the bosom of nature in peace and calmness.
The visualizations, animations, and building models found on the jwc.pl website are for the purpose of general presentation and do not constitute an offer in the understanding of the Polish Civil Code. The look of the buildings and terrain arrangement nearby are subject to change during the construction process. Any and all information and data found on this website is subject to copyright protection pursuant to the Polish Copyright and Related Rights Act of February 4, 1994 (Journal of Law 2006, no. 90, item 631 as amended). The utilization of any data or materials from this website for any purpose whatsoever is subject to written permission of J.W. Construction Holding S.A. at all times. If the above-mentioned materials are needed, please contact us at: marketing@jwc.pl