Find your best offer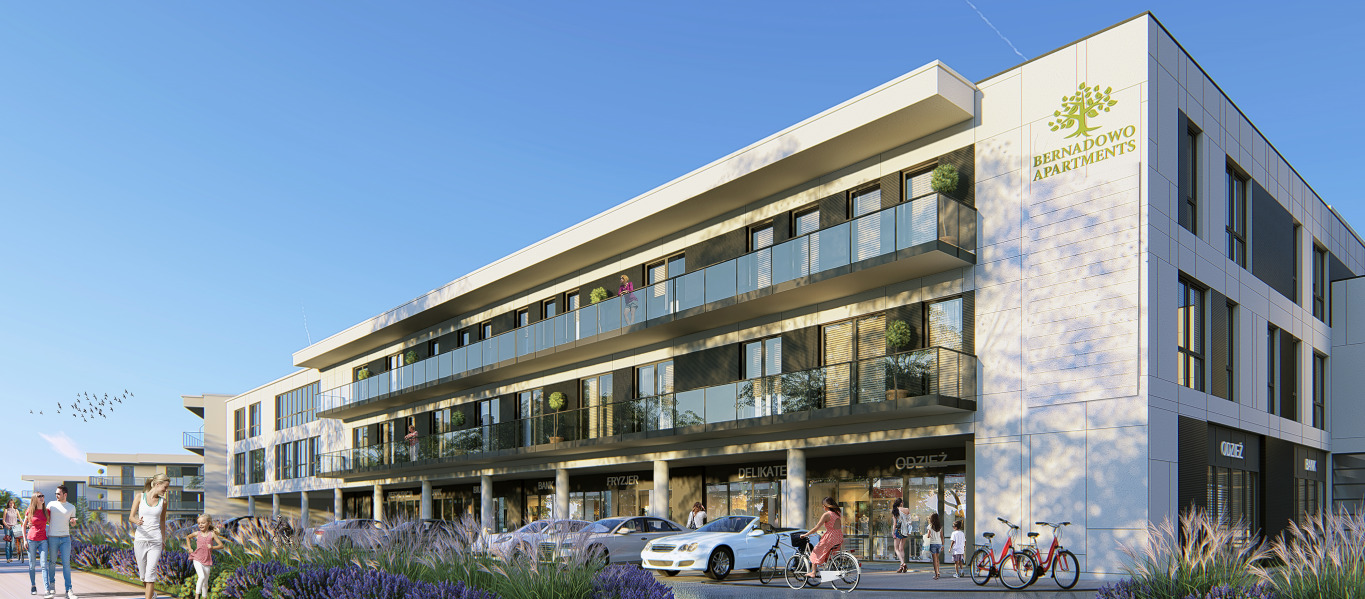 Location:

Gdynia, Spokojna street Show on map

Time limit for completion:

Bernadowo Apartments is a living complex comprising three buildings, including 201 apartments with 1 or 2 rooms and an area between 20 and 44 sq. m. All apartments will have kitchenettes.

In one of the buildings, there will also be 42 premises designated for comfortable offices and a shopping arcade with 14 business premises, where shops or service outlets can be created.

See apartments

Units will be turnkey finished and fully equipped.

Bernadowo Apartments is surrounded by a picturesque area and located in the vicinity of the Trójmiejski Landscape Park. Within a short distance from Bernadowo, there are numerous service and commercial outlets: Riviera, Tesco, Klif.
Bernadowo Apartments is a complex of three cozy buildings in which there will be apartments for rent, as well as office and commercial spaces.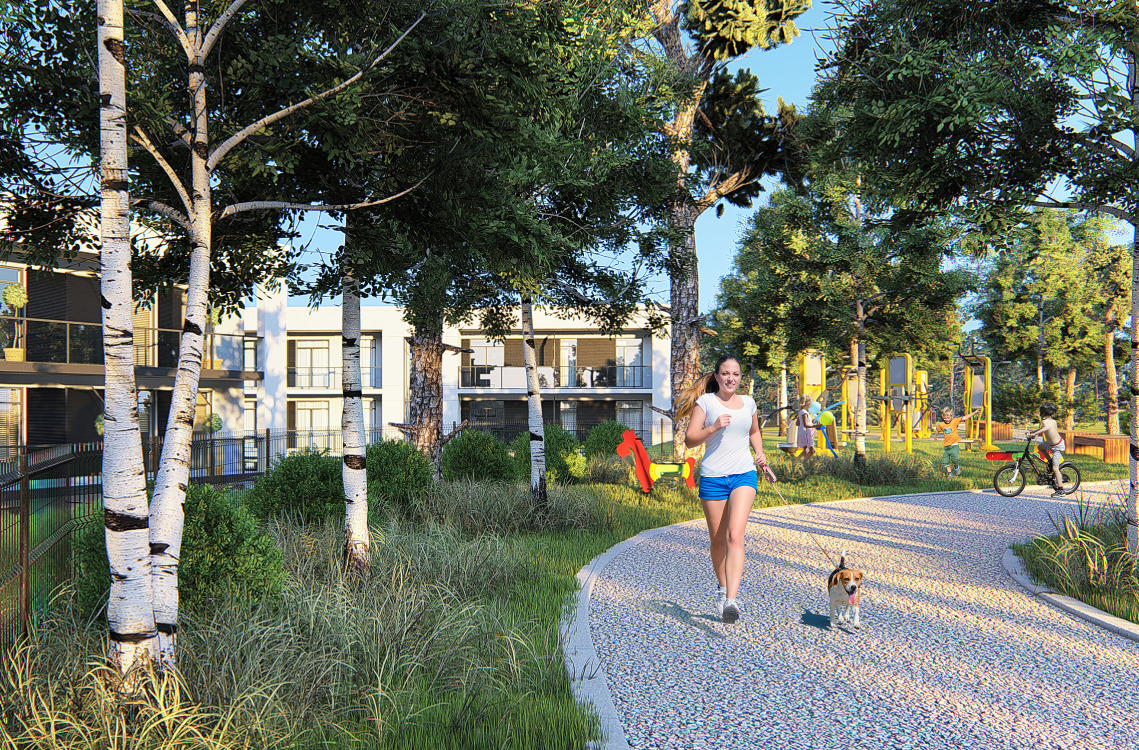 Available apartments
Powierzchnia apartamentu
31

to 20 m&sup2

19

20-30 m&sup2

28

30-40 m&sup2

6

from 40 m&sup2
What makes us unique?
Location

The investment is under construction at 1 Spokojna street in a very charming district of Mały Kack. The proximity of the main communication arteries makes it possible for us to easily get to a given part of Trójmiasto.

Design

The investment consists of 3 low-rise buildings (1- or 2-storey buildings). These buildings perfectly blend in with the surrounding nature, thus creating a perfect harmony with the soothing greenery of the Trójmiejski Landscape Park.

High standard of finish

A modern arrangement of common parts of buildings, e.g. reception, and the use of high quality materials provides comfort to tenants.

Additional amenities

Apartments located in building A will be equipped with air conditioning.
The visualizations, animations, and building models found on the jwc.pl website are for the purpose of general presentation and do not constitute an offer in the understanding of the Polish Civil Code. The look of the buildings and terrain arrangement nearby are subject to change during the construction process. Any and all information and data found on this website is subject to copyright protection pursuant to the Polish Copyright and Related Rights Act of February 4, 1994 (Journal of Law 2006, no. 90, item 631 as amended). The utilization of any data or materials from this website for any purpose whatsoever is subject to written permission of J.W. Construction Holding S.A. at all times. If the above-mentioned materials are needed, please contact us at: marketing@jwc.pl
Dajemy więcej!
Kupując mieszkanie w JWC wykończysz swoje "M" taniej dzięki karcie rabatowej do Leroy Merlin.